Original poetry by Lars Kvande, design Lisa Apall, photography by Christer Nexmark
– "Simple Lines of Truth" now available for purchase – click here!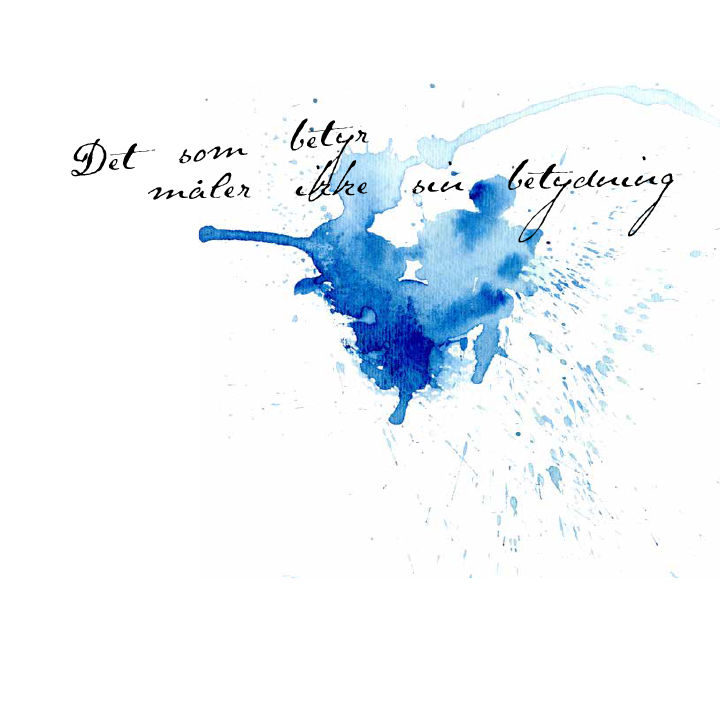 "What really matters
cannot be measured"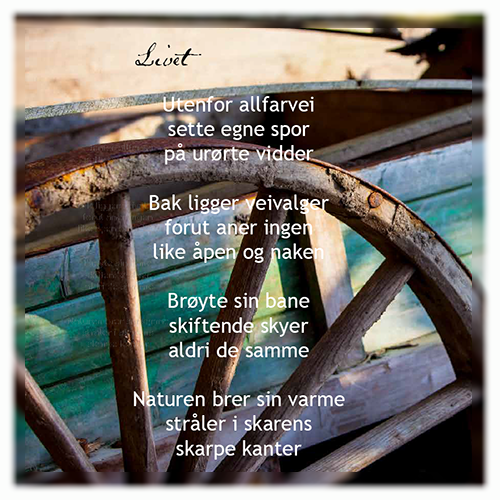 Life
"Far beyond the path
your own footsteps
on soft white plains
Leaving choices behind
future unknown
open and naked
Forging ahead
clouds changing
never the same
Nature warmly embracing
reflecting your life
in sharp crusts of snow"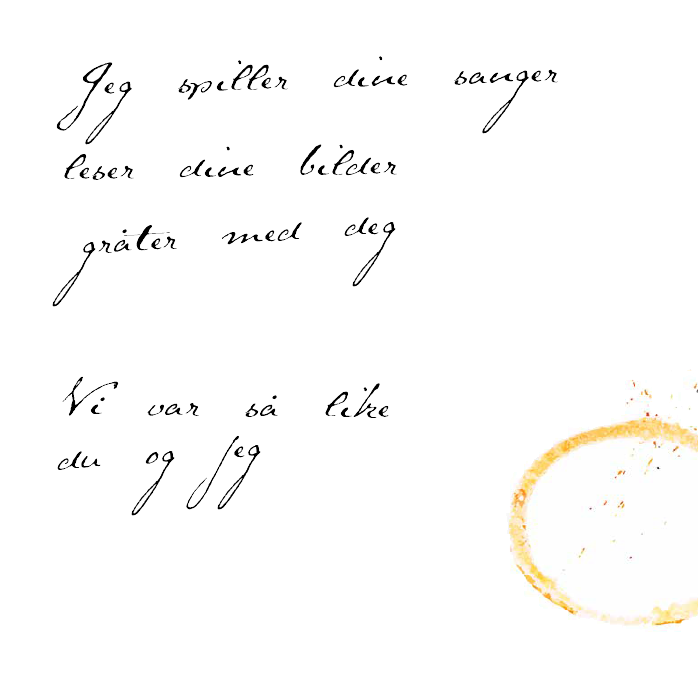 Our Song
"I play your songs
read your paintings
cry your tears
We were the same
you and I"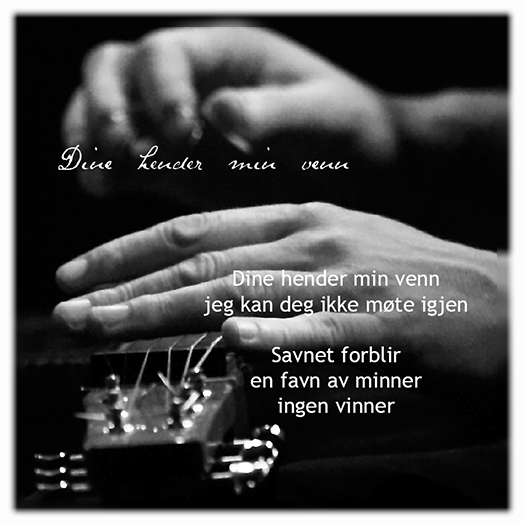 Hands
"Your hands my friend
we will not meet again
The loss remains
a memory trove
nobody won"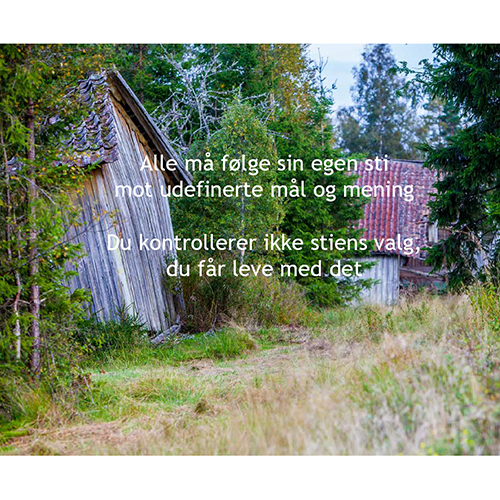 Pathway
"We all have a path
with no destination
or purpose
The path makes choices
your life must follow"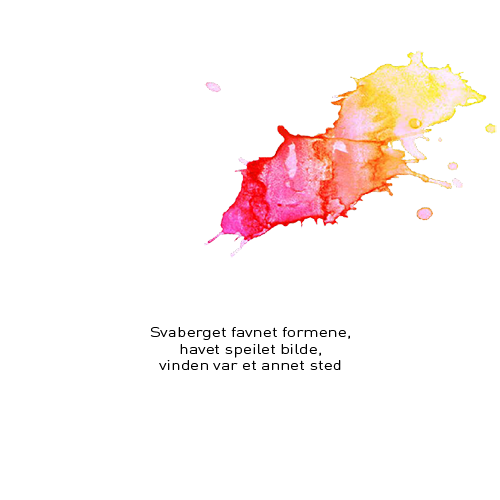 Svaberg*
"A shiny rock
Reflected by the sea
The wind elsewhere"
*Svaberg is a rock by the shore, softly rounded by sea, sand and ice.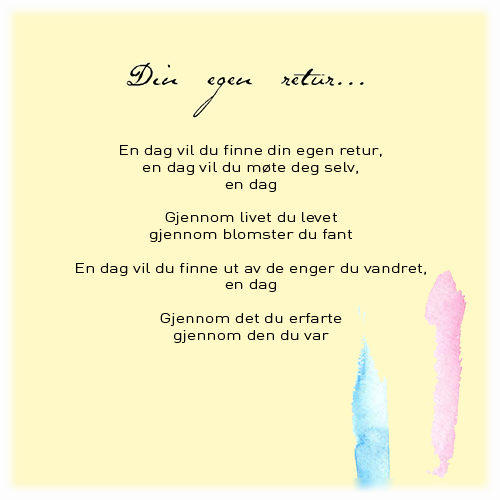 Returning
"Somewhere
there is a turning point
back to the beginning
Somewhere in the mind
returning
to the origins of you
Somewhere in that memory
along the way
your footprints linger
Somewhere in the past
you find
the gratitude of being
Accepting
you crossed that path again
life's reward sustained
well within yourself"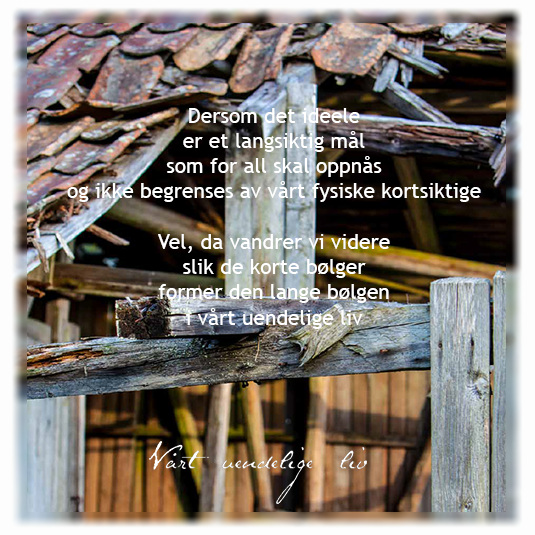 Eternity
"If you believe
in an ideal
not yet attainable
An ideal
not to be clouded
by the reality of now
Let the short waves
of our existence
form the long wave
of eternity"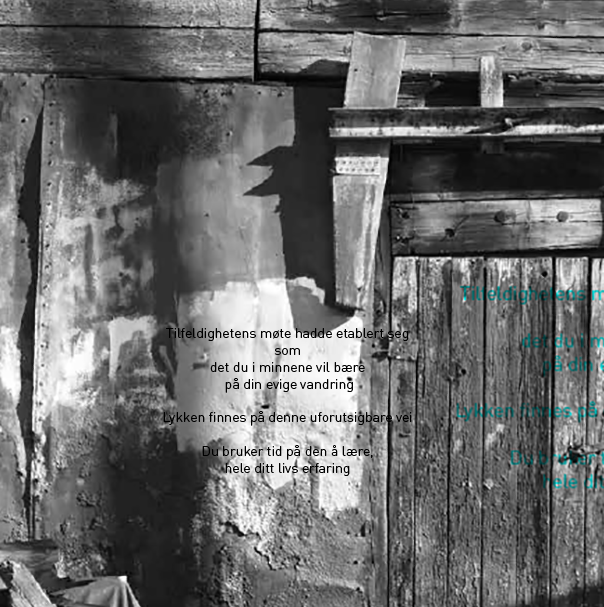 Coincidences of life
"A random encounter
recollected
throughout your journey
The joys of the unknown
A life well lived."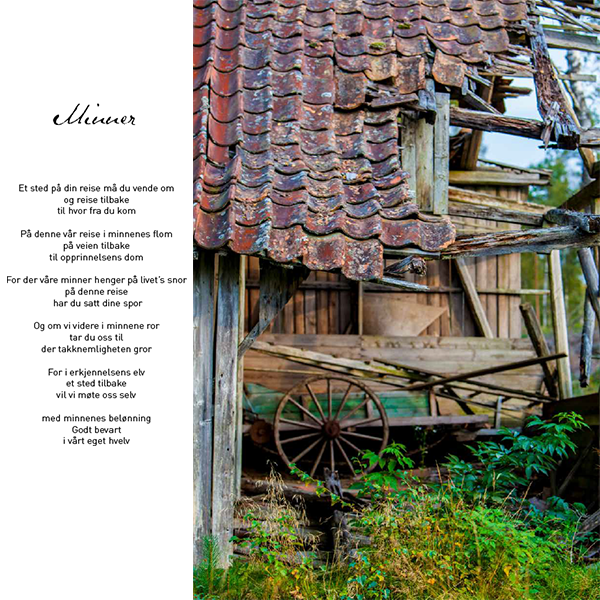 Memories
"Somewhere, some time,
you will turn around,
back to the start;
Return as you must,
memories flowing,
passing judgement
on your beginnings;
Footprints of life,
reflecting your past,
and in that pathway,
seeds of gratitude grow;
And only there,
will you ever find,
the truth within,
deeply buried,
in your own well."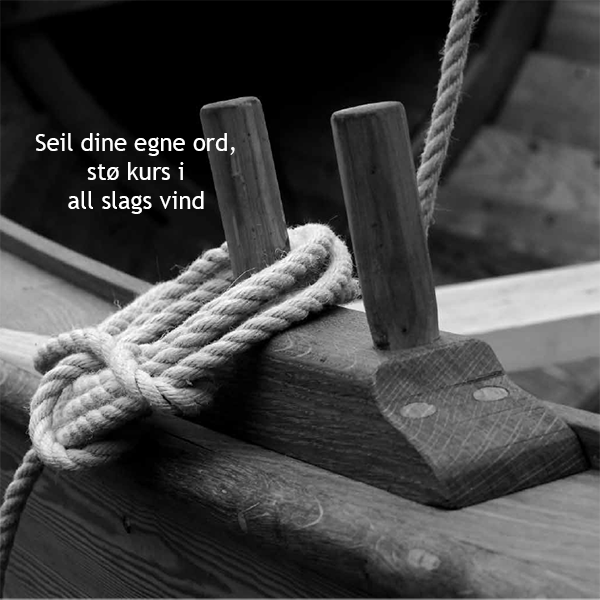 Sail
"Sail your own words
steadily
whatever the wind"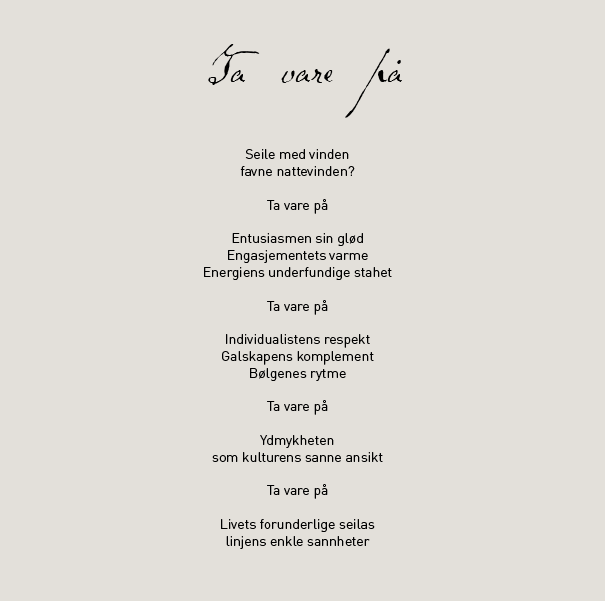 "Sail with the wind.
Catch the nightly breeze.
Preserve
The glow of enthusiasm
The warmth of engagement
The mysterious energy of persistence
Preserve
The respect of the individual
The sense of insanity
The rhythm of the waves
Preserve
The humility of life
The honesty of truth
The wonderment of your voyage"